Guided Tours Altea…in september!
Guided Tours: Altea La Vella. Every Thursday in July and August at 7:30 pm from Cura LLinares car park. And in september 3rd and 10th.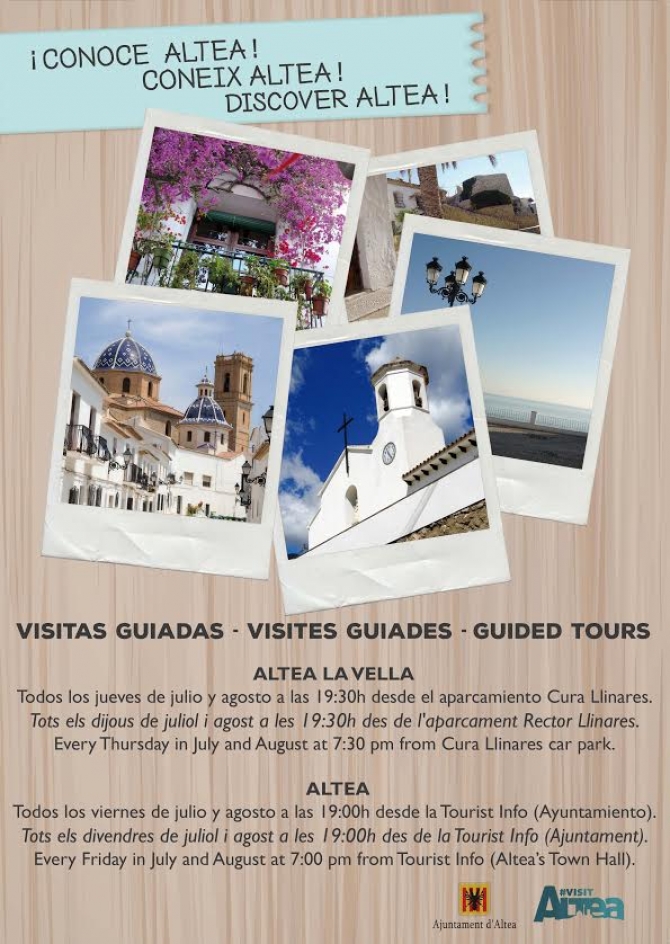 Guided Tours Altea: Every Friday un July and agost a les 7:00 pm from Tourist Info (Altea's Town Hall). And in september 4th and 11th.
Please, don't forget to book it in advance at the phone number 965 844 114 or altea@touristinfo.net
Fuente: http://www.visitaltea.es/en