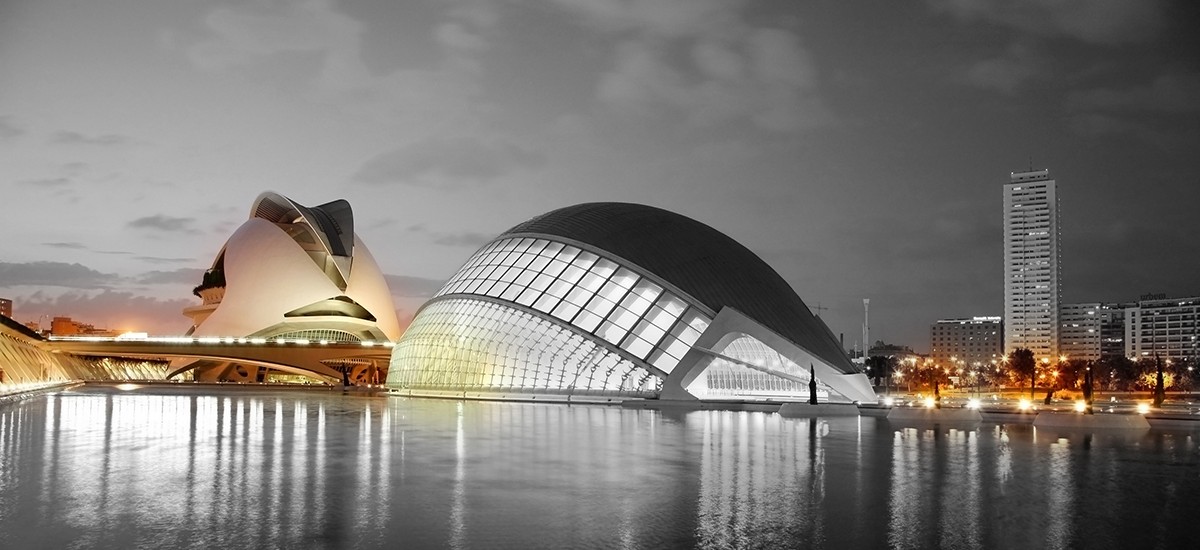 The Valencian Community has a great architectural and cultural variety, with museums, cultural venues and entertainment.
It has become undoubtedly a destination in the route of the lover of beautiful things in the album artist. A must.
Alicante offers places of great beauty and Ibiza stands out in front as a reference site. Sun, sand and salt; blue and white; remnants of civilizations, reflexes edge … An eclectic and appealing land. A place to get lost.
Valencia is notable for being the city that has excelled in recent years. The city of fashion, who live in the past with the most innovative and cutting-edge bets.
So, port, powered by the America's Cup, or the City of Arts and Sciences are places where modernity moves into the future.
And the speed enthusiasts have the opportunity to enjoy the most modern European circuit, Circuit Ricardo Tormo Valencia, notable for its design and the quality of its facilities.