FERIA MEDSEA
On March the 25th and 26th will be held the 1st International Fair of Aquatic Activities MEDSEA in the Feria Institución Alicantina.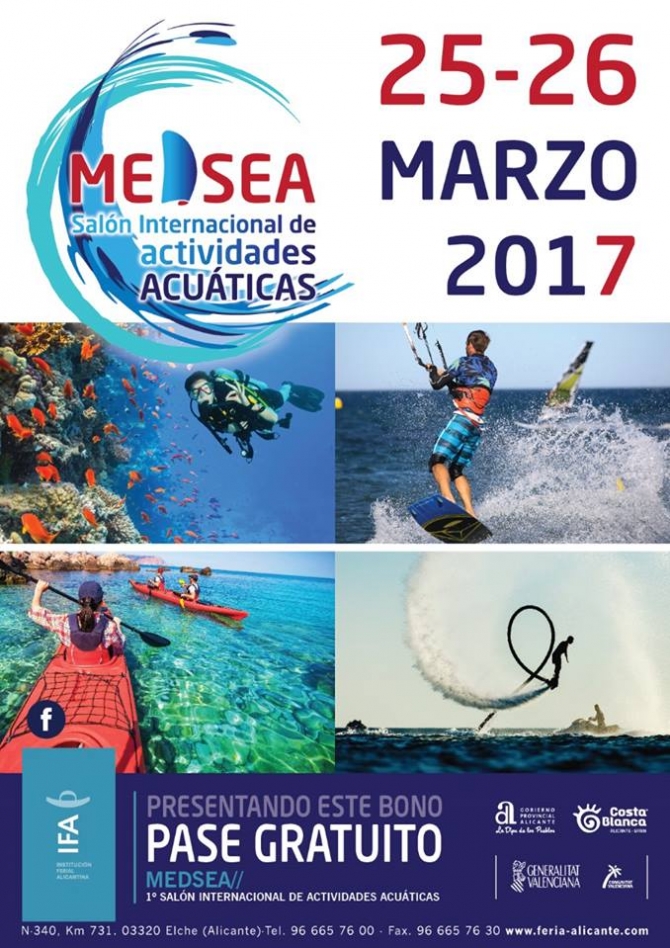 In the International Year of Sustainable Tourism and with the sea as a scenario, MEDSEA will host all the nautical activities that facilitate the contact with the sea in the most natural way possible, respecting the sea and trying to disturb as little as possible its habitat. Therefore, in this room, they can accommodate: diving, snorkeling, apnea, sea kayaking, as well as surfing and all its variants kite, wind, paddle, etc.
Altea will be present promoting the Bay of Altea and all the activities that the companies of the nautical sector alteano can offer.
Bringing the image of the free pass on the mobile phone, you can access the fairgrounds from 10 am to 8 pm.
Fuente: http://www.visitaltea.es/en/